When You Need a Gladiator to Defend and Protect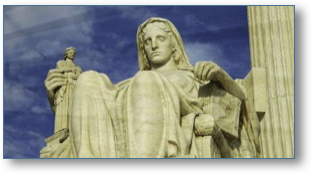 Violation of Federal and State statutes for Drug Possession, along with under the Influence of Drugs, may involve penalties of prison or jail time, fines and requirement to register as a Drug Offender with local Law Enforcement. There are alternatives to incarceration, based on the drug amount(s) and prior criminal history of the Defendant. The Law of Office of Frederic J. Warner has the experience to fight for your rights and alternatives to jail time.

If this is your first offense and there is no violence, you may be eligible for alternative sentencing by the courts. The courts may impose a sentence comprised of counseling, rehabilitation, periodic drug testing and probation. In California, Proposition 36 offers an alternative to incarceration for non-violent second time drug offenders. Instead of prison time, you will be placed on probation and sentenced to a drug rehabilitation center for a year and follow-up care for an additional period of 6 months. You must seek the advice of an experienced and knowledgeable California drug criminal attorney who knows the laws and can advise you in the most knowledgeable and powerful way.

Regardless of the severity of the drug charges, you must protect your constitutional rights. The Law Office of Frederic J. Warner is dedicated to upholding your rights. We employ an aggressive defense and can often reduce or dismiss the charges against you.

It is important to realize that you deserve the best defense possible in a court of law. Many drug crimes in California do NOT result in a conviction due to the aggressive defense of an experience and knowledgeable Los Angeles drug offense attorney. The Law Office of Frederic J. Warner will make sure that all alternative sentencing options are presented to the judge. He may be able to present your case under special circumstances where steps for rehabilitation are determined, and if you complete each of the phases successfully, your case will be dismissed.

If you have been accused of a drug offense, your time to get the right experienced criminal defense attorney is now The Law Office of Frederic J. Warner has successfully represented hundreds of clients charged with drug crimes throughout the State of California.